UtechSmart VENUS Pro RGB Wireless MMO Gaming Mouse Review – RGB lighting effects for added aesthetics.
For gamers looking for a budget-friendly MMO mouse, the UtechSmart Venus Pro Gaming Mouse is a fantastic choice. This adaptable, cost-effective mouse offers a wealth of features that guarantee an enhanced gaming experience without being prohibitively expensive.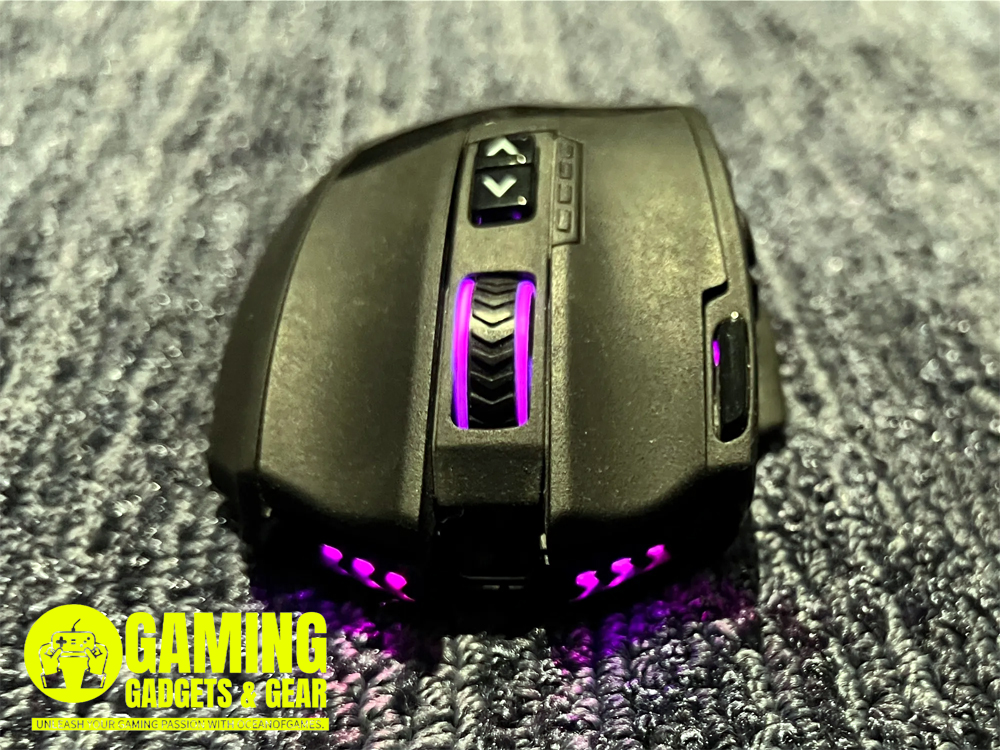 One of the standout qualities of the UtechSmart Venus Pro is its distinctive design. This wireless mouse, which resembles the Razer Naga and has 12 programmable buttons on the left side, offers comparable functionality at a much lower price. To accurately press the programmable side buttons during gameplay, new users may need to get used to the smaller size of the buttons. The level of customization the buttons add to their favorite MMO games will be appreciated by players once they've grown accustomed to them. It's impressive how comfortable the mouse is during extended gaming sessions. The main buttons have finger indentations, and the side buttons have a thumb rest. Additionally, a ring-finger rest on the right side provides additional comfort, making it suitable for gamers with larger hands. The curved design of the mouse buttons ensures that your fingers remain in place, preventing any slippage during intense gameplay, whether you prefer a palm grip or a claw grip.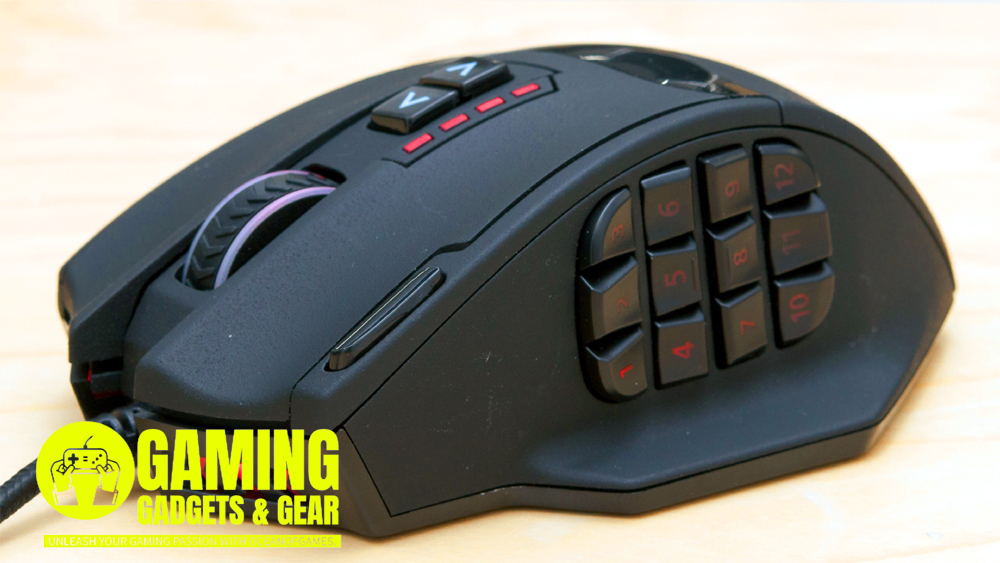 With its highly accurate laser sensor, the UtechSmart Venus Pro performs admirably and offers superb accuracy while playing. This mouse competes against more costly options like the Razer Naga and Corsair Scimitar with a 1000Hz polling rate and DPI settings up to 16,000. A crucial component of any worthwhile gaming mouse is its responsiveness when double-clicking the left or right mouse buttons. The scroll wheel has just the right amount of resistance, making it simple to use without unintentionally overselecting. Players of MMORPGs like World of Warcraft and Final Fantasy XIV as well as MOBA fans of League of Legends and Dota have praised this mouse for its exceptional performance. The intuitive software from UtechSmart enables precise performance tinkering and mouse accuracy personalization.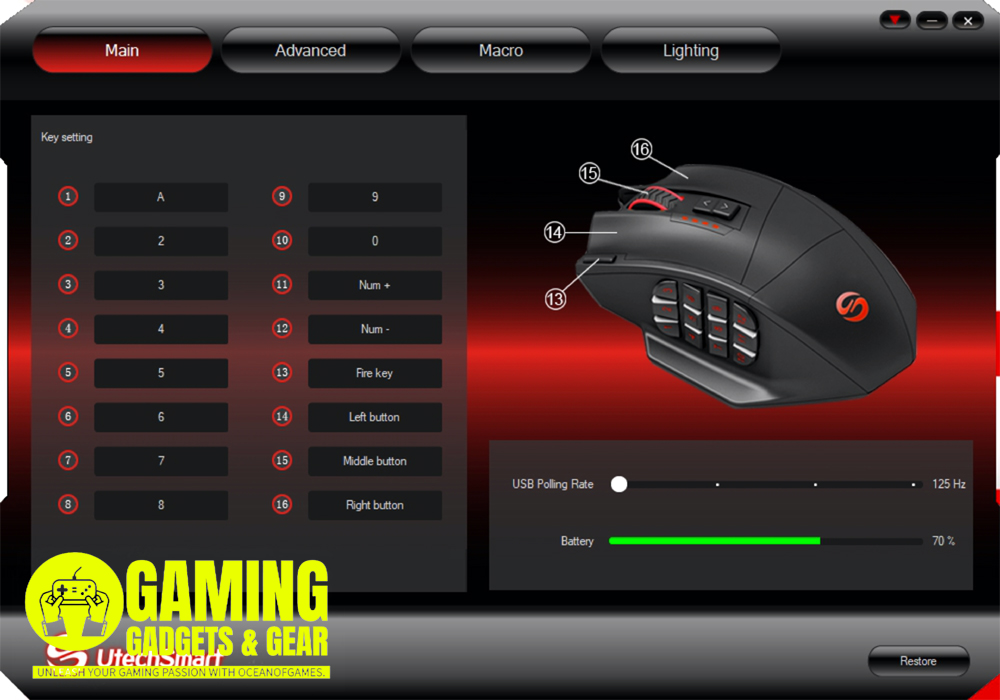 The UtechSmart Venus Pro is a great option for those who prefer a wireless gaming mouse. It offers professional-level performance, overcoming conventional restrictions of wireless latency and connectivity, thanks to 2.4 GHz data transmission technology, a mini signal receiver (Nano), and stable 1.5m wire transmission. This mouse is ideal for gaming wherever you are because it has a 10-meter reception boundary. The 1000mAh battery in the Venus Pro needs two hours to fully recharge. Around 70 hours of light use and moderate gaming are possible on a single charge. An auto-sleep mode on the mouse conserves battery life by activating after two minutes of inactivity. In order to save even more power, a low-consumption mode also reduces the polling rate.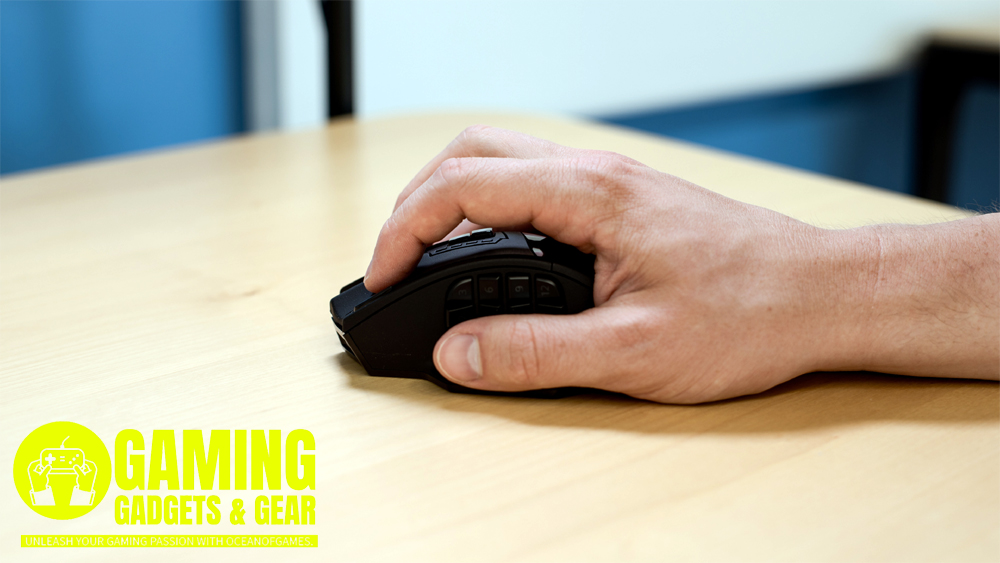 The Venus and Venus Pro software allow for extensive customization, including button mapping, RGB lighting, mouse sensitivity, scrolling speed, double-click speed, DPI levels, and polling rate. It's a shame that only Windows users can use the software, as it's very user-friendly. The adaptable RGB lighting adds aesthetic appeal to any gaming setup and offers 16 million different color options. Omron micro switches, known for their responsiveness and longevity, are used in the UtechSmart Venus Pro because it was designed with durability in mind. These switches, which have a 10 million click rating, guarantee that the mouse can withstand frequent use. The mouse feels sturdy and does not flex or creak, despite being primarily made of plastic. The overall construction quality is impressive, especially given the low cost. The small side buttons on the mouse are made of high-quality materials, which enhances their longevity and usability. A great compromise between affordability, personalization, and performance can be found in the UtechSmart Venus Pro Gaming Mouse. For MMO players looking for a dependable mouse without breaking the bank, its ergonomic design and wide range of features make it a top pick. The Venus series accommodates various needs and preferences by offering both wired and wireless options. Those looking for a wireless gaming mouse who want more freedom will find the UtechSmart Venus Pro with its wireless connectivity to be particularly appealing. The UtechSmart Venus Pro Gaming Mouse's overall worth cannot be understated despite a few minor drawbacks, such as the software's restriction to Windows users and the side buttons' slight learning curve. It is a strong competitor in the market for gaming mice thanks to its affordable price, particularly for fans of MMO games.