Intel's New Most Powerful 13th Gen Mobile CPU Includes 24 Cores
Intel's New Most Powerful 13th Gen Mobile CPU Includes 24 Cores Overview
Not just focused on their new 13th gen Core desktop chips, Intel this morning is also kicking off 2023 for its mobile customers in a big way with the announcement of the 13th generation Core mobile family. Based on the same Raptor Lake architecture as Intel's 13th gen Core desktop chips, Intel is launching (or at least, announcing) the full 13th gen mobile stack all in one go. This means everything from the ultra-portable U-series chips up to the desktop replacement-class HX-series. All of them gaining Raptor Lake's CPU architectural enhancements, along with a smattering of new features that are coming to the overall platform.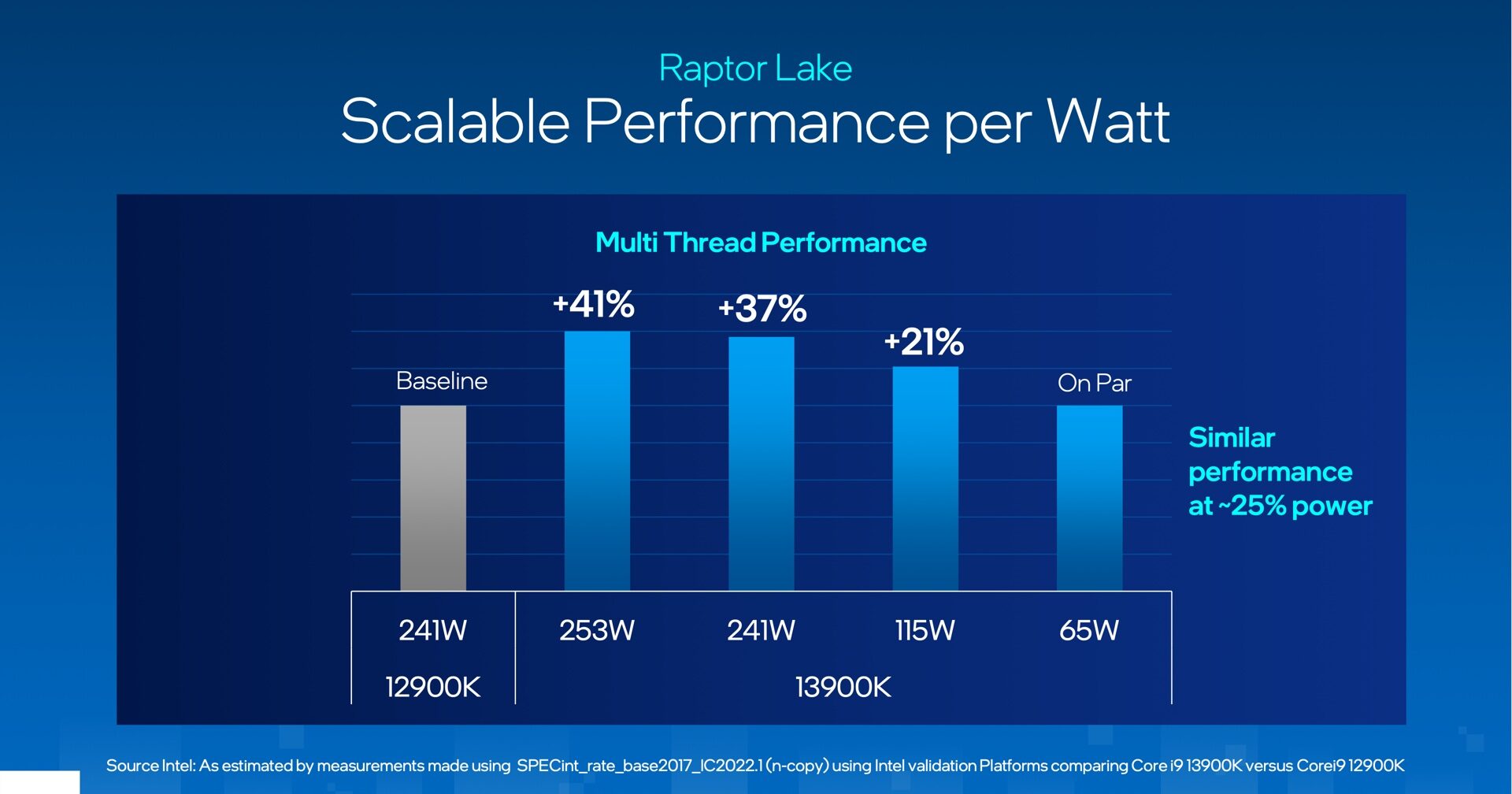 Leading the lineup – and first SKUs out the door – are the 13th generation Core HX-series processors for high-performance notebooks. With SKUs featuring up to 24 CPU cores (8P+16E), Intel is looking to deliver desktop-level performance in the mobile space, with turbo clock speeds of up to 5.6 GHz, a turbo TDP of 157 W, and a base TDP of 55 W. Like previous iterations of the HX series, these parts are based on Intel's desktop silicon (Raptor Lake-S), so they are designed to be placed in DTR-class laptops and are almost always paired with a discrete GPU.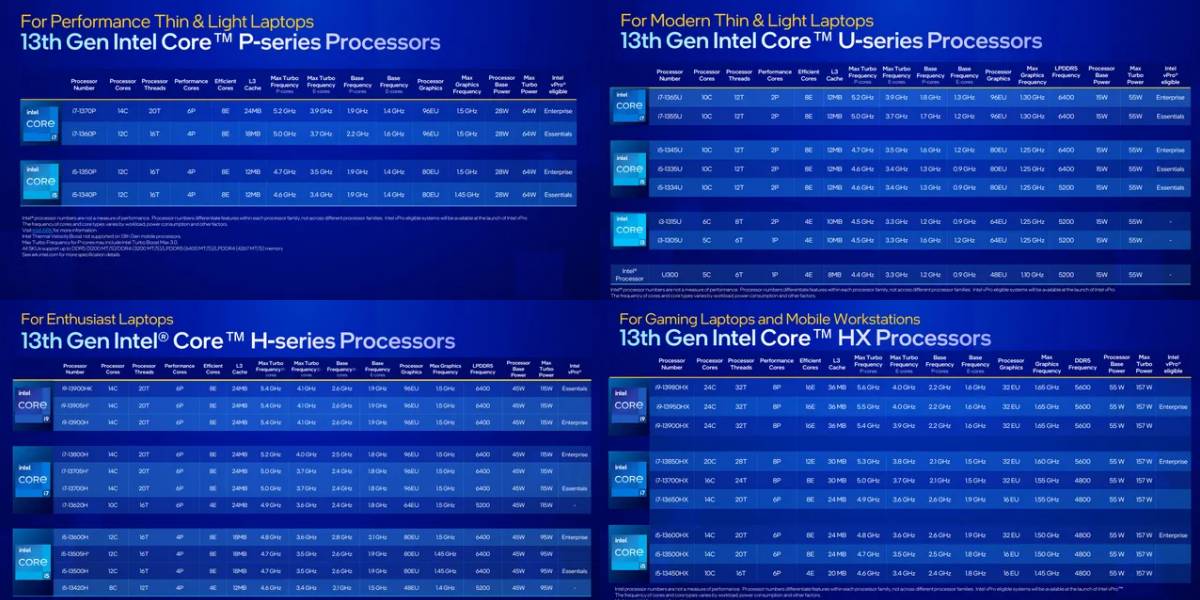 Intel 13th Gen HX-Series Processors: Up to 24 CPU Cores, 5.6 GHz Max Turbo
The flagship line of Intel's new 13th Gen Core mobile processors are the nine new HX-series mobile parts. Intel hasn't only outlined its intent to equip OEMs with high-performance chips based on its desktop silicon, but they have just launched the first 24-core laptop-level processors, the Core i9-13980HX, the Core i9-13950HX, and the Core i9-13900HX to the market. Intel's Core i9-13980HX is also the fastest mobile processor with a turbo clock speed of 5.6 GHz, which for a notebook is impressive.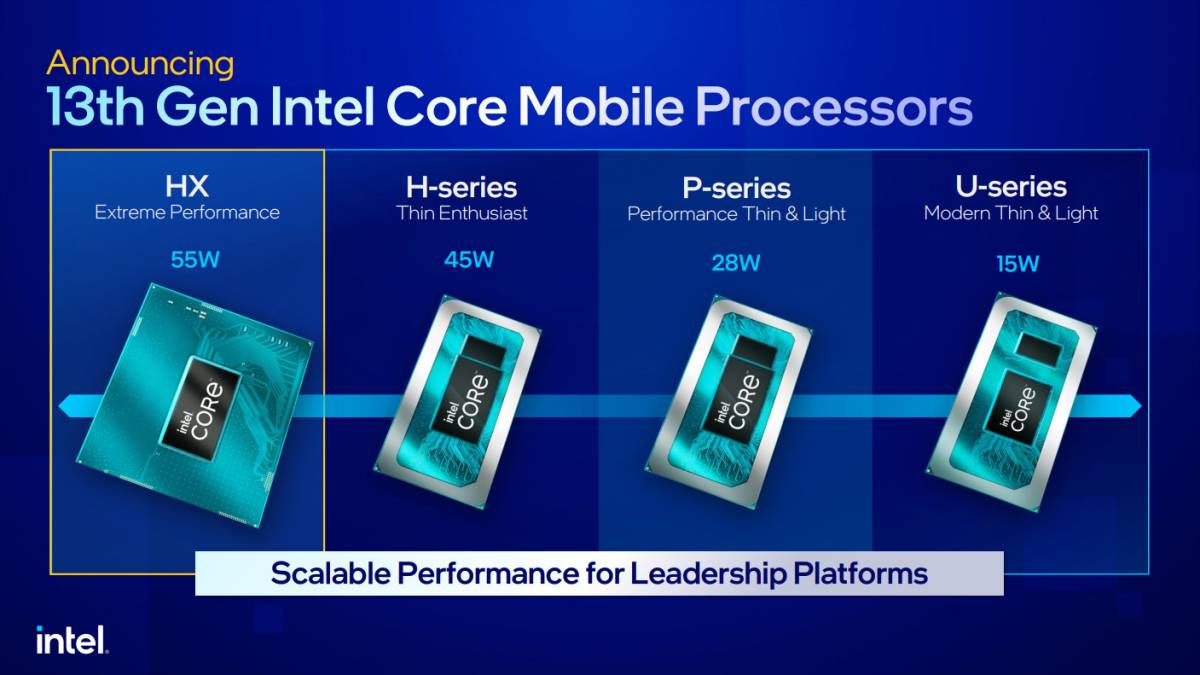 The key features of Intel's 13th Gen Core HX platform for mobile include up to 24 CPU cores, split up into 8 Performance and 16 Efficiency cores, which is the same core count as the flagship desktop Core i9-13900K. Also present is support for DDR5-5600 and DDR4-3200 memory (but no LPDDR5), along with up to 128 GB across four memory slots in a 2DPC configuration. One fascinating element of the HX-series is that it supports PCIe 5.0 x16, which can be split into 2×8, Intel doesn't state if this will be limited to just graphics or if notebook OEMs can integrate PCIe 5.0 x4 M.2 slots into the mix.