Intel Brings 2X Performance Boost to Arc GPUs with Driver Update
Intel Brings 2X Performance Driver Update Overview
Intel came up with a new driver update for its recently launched Arc-series desktop graphics cards, and this update brings around a 2X performance boost in multiple DirectX 9 games.The company launched its first desktop GPU series earlier this year, and now, to make an impact on its popularity, the company has rolled out huge improvements with its latest update, so let's discuss all details about it.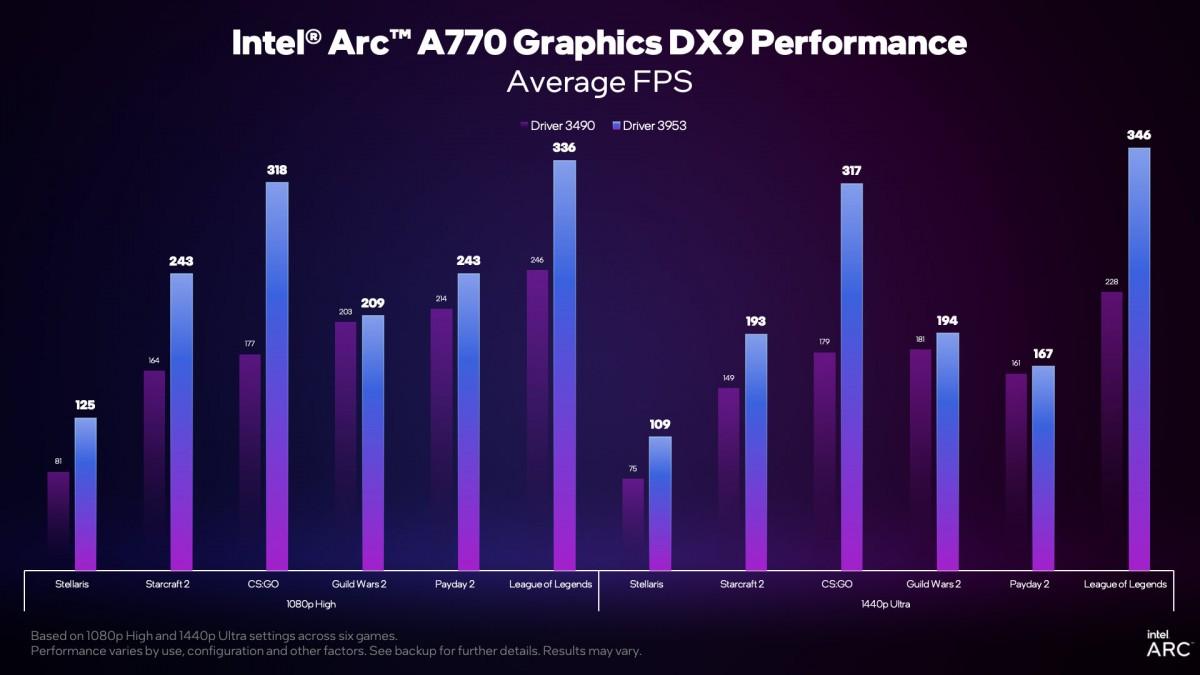 Fixes:
Arc Control may not start automatically after reboot.
Arc Control may not show up in Add or Remove programs list after the update.
Arc Control may incorrectly show Studio Capture as active when putting the system to sleep while recording
Resetting Arc Control to application defaults may not reset global "Tearing Migration" modes to default
Some Arc Control Telemetry metrics may not align with 3rd party applications or built-in OS functions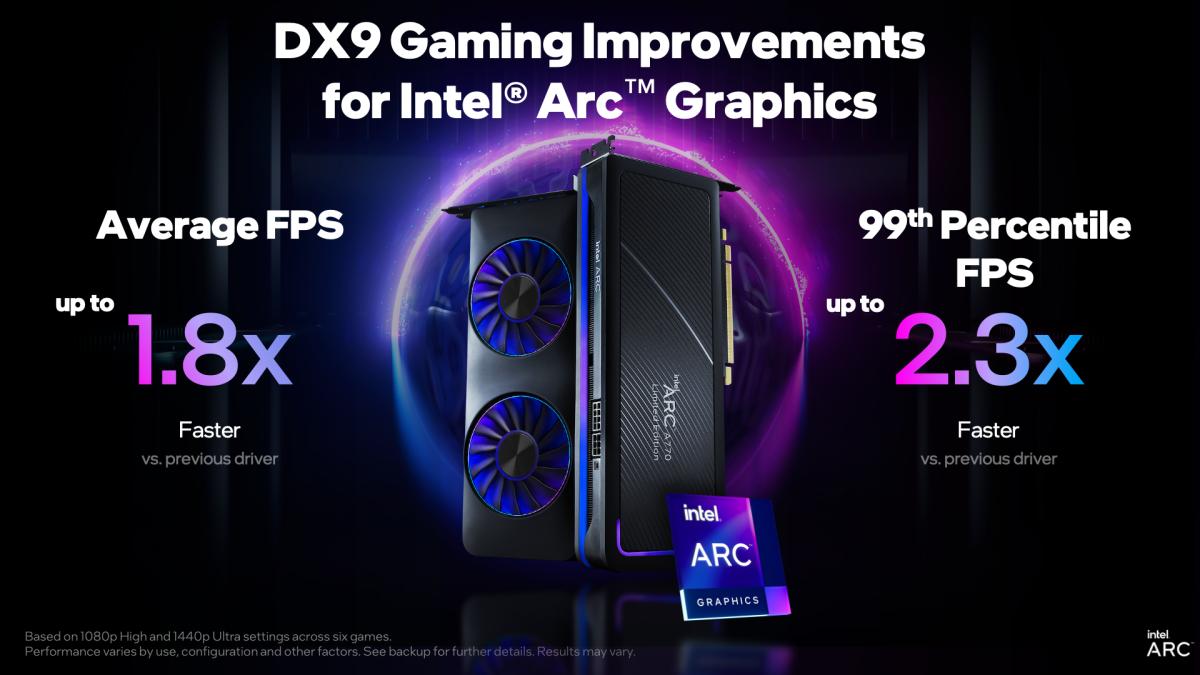 Hot-Plugging fixes:
Hot-plugging a secondary display with Arc Control invoked may cause Arc Control to be unresponsive.
Hot-plugging a display with Arc Control Studio Capture audio device set to display audio may cause an error when attempting to capture or broadcast.
Hot-plugging peripheral devices, such as cameras, microphones, or displays, while Arc Control is open may cause Arc Control to become unresponsive.
New Features:
New Game Sorting
UI Changes
Auto Game Highlights supported games list shown in the right tab
Intel Brings 2X Performance Boost
Being optimized for modern API such as DirectX 12 and Vulkan, the Arc-series of graphics cards have always struggled with older APIs, such as DX11, DX10, and DX9. One solution for this was to run these older APIs through DXVK, a Vulkan based translation layer, which helps improve performance. It seems Intel is likely using such translation layer to improve performance in older titles.