Google Chrome Will Soon Require Fingerprint for Incognito Tabs
Google Chrome Will Soon Require Fingerprint for Incognito Tabs Overview
Chrome for Android will let you protect Incognito tabs with fingerprint authentication soon. If you have private tabs open and close Chrome, the app will automatically lock them behind biometric verification.Once you open Chrome again, it will show you a grey screen with the Incognito logo in the center. The page will have a text saying "Unlock Incognito" and tapping on this will take you to a fingerprint unlocking screen. It will also give you a PIN option on the bottom left. The overflow feature will remain in the same spot and other options will let you go back to your regular tabs.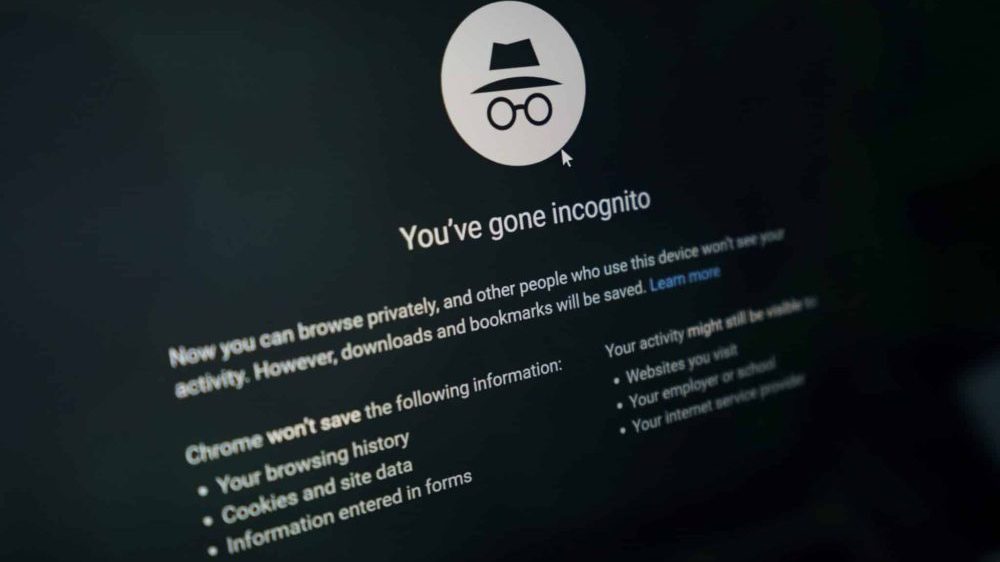 How to turn on fingerprint authentication for Chrome's Incognito mode
All it takes is a quick toggle, and your Incognito mode will be locked down under your fingerprint.
How to turn on fingerprint authentication for Incognito mode:
Open Google Chrome on your device if you haven't already.
Tap the three-dot menu at the top right corner.
Tap "Settings."
Hit "Privacy and security."
Tap the toggle for "Lock Incognito tabs when you leave Chrome."
Proceed by scanning your fingerprint.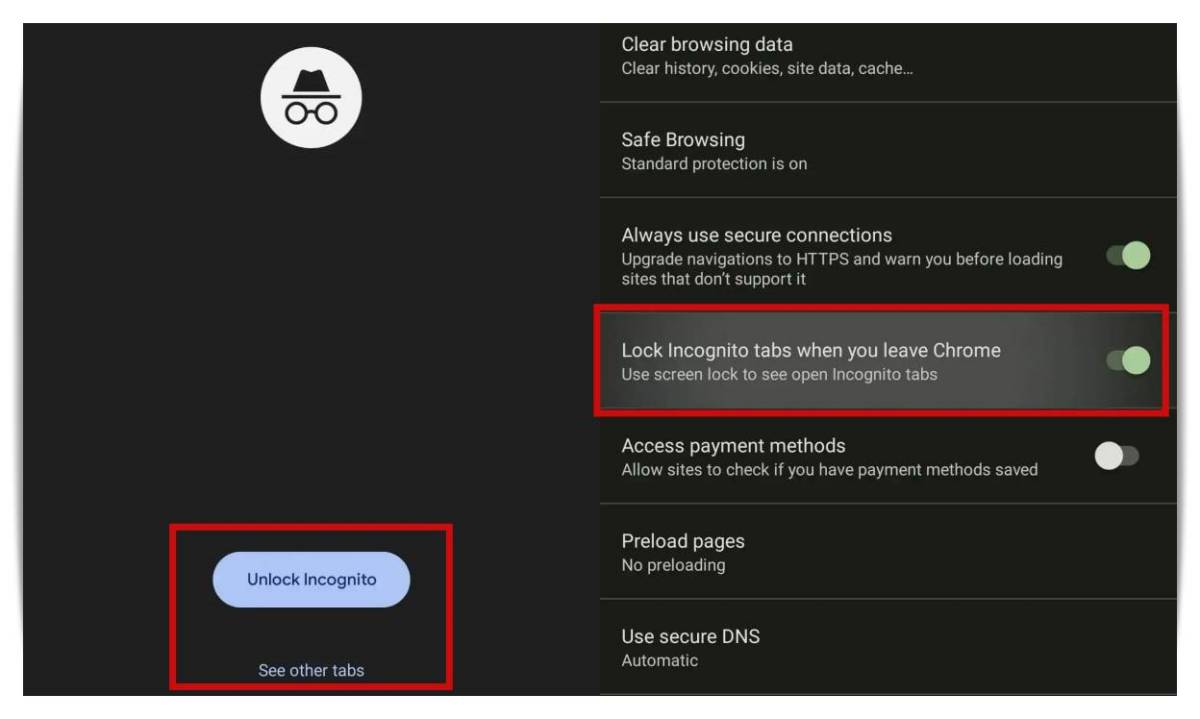 You can use both Fingerprint and PIN as a password
However, when you restart the browser and try to reaccess those tabs, you'll see a grey screen with an "Unlock Incognito" option at the bottom. Reopening the tabs will require fingerprint authentication, which you can do by tapping on the "Unlock Incognito" button. After the browser has made its verification, you can continue to check on your web pages.