AMD Radeon RX 6800 Graphics Card release date, price and specs
AMD Radeon RX 6800 Graphics Card Overview
The Radeon RX 6800 is a high-end graphics card by AMD, launched on October 28th, 2020. Built on the 7 nm process, and based on the Navi 21 graphics processor, in its Navi 21 XL variant, the card supports DirectX 12 Ultimate. This ensures that all modern games will run on Radeon RX 6800. Additionally, the DirectX 12 Ultimate capability guarantees support for hardware-raytracing, variable-rate shading and more, in upcoming video games. The Navi 21 graphics processor is a large chip with a die area of 520 mm² and 26,800 million transistors.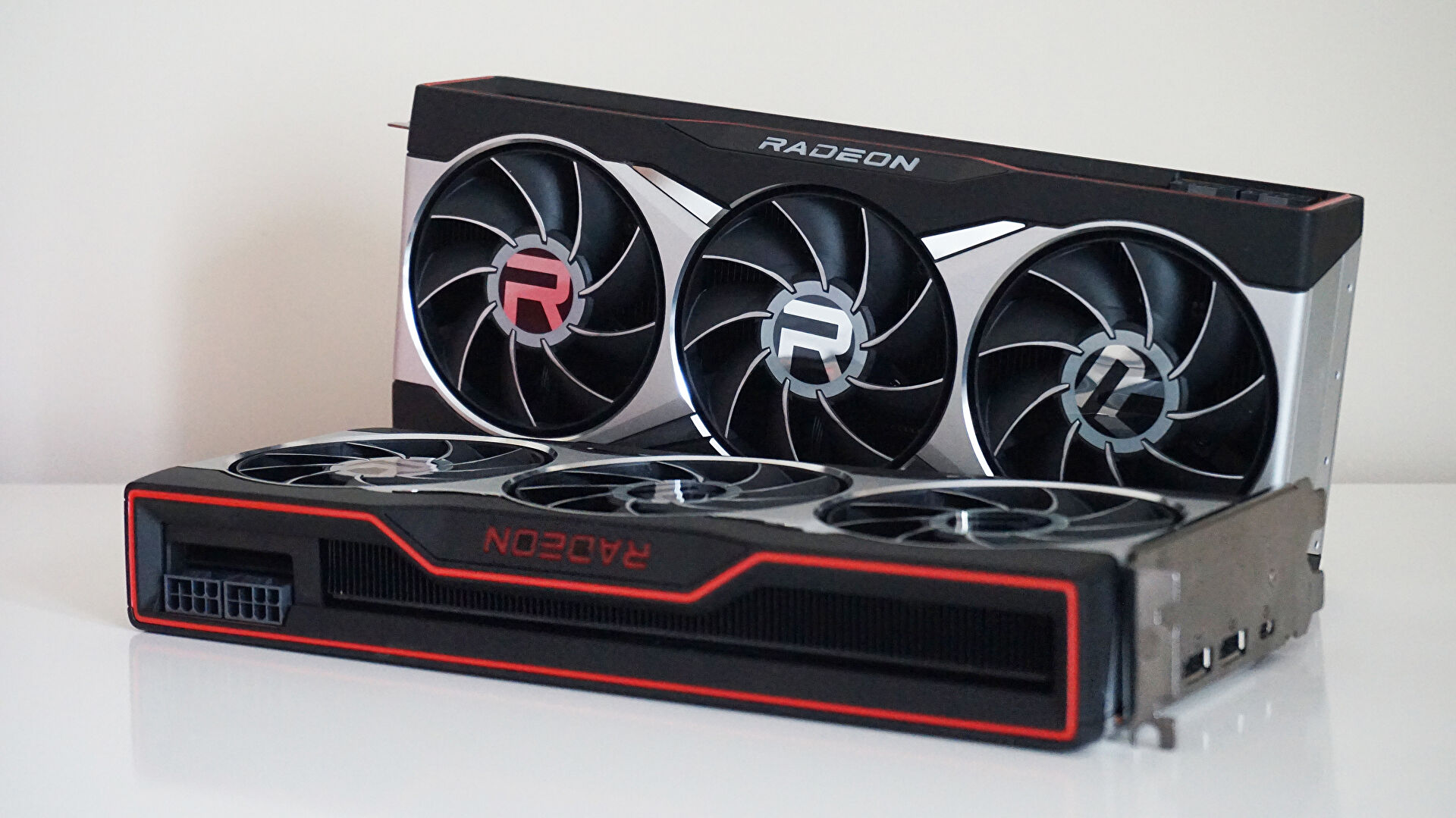 Unlike the fully unlocked Radeon RX 6950 XT, which uses the same GPU but has all 5120 shaders enabled, AMD has disabled some shading units on the Radeon RX 6800 to reach the product's target shader count. It features 3840 shading units, 240 texture mapping units, and 96 ROPs. The card also has 60 raytracing acceleration cores. AMD has paired 16 GB GDDR6 memory with the Radeon RX 6800, which are connected using a 256-bit memory interface. The GPU is operating at a frequency of 1700 MHz, which can be boosted up to 2105 MHz, memory is running at 2000 MHz (16 Gbps effective). AMD Ryzen 7000 Specs.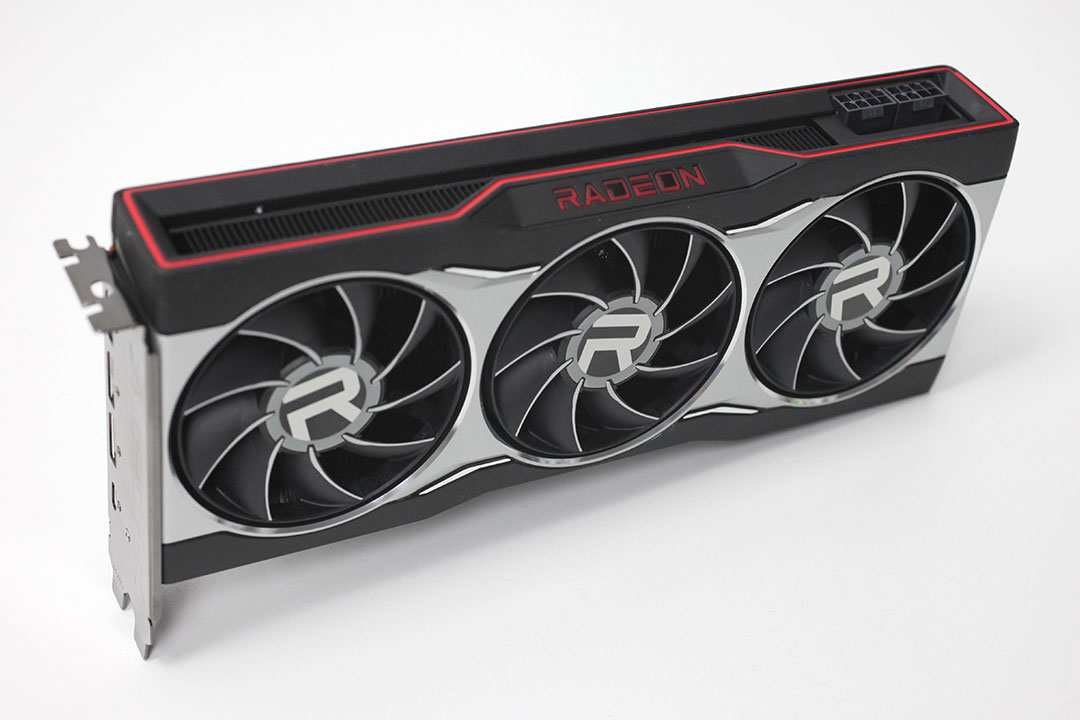 What's new with the Radeon RX 6000 Series?
Radeon RX 6800 XT
Let's start off with the star of the show, the AMD Radeon RX 6800 XT, a direct competitor to Nvidia's recently released RTX 3080. At the heart of the 6800 XT, like the rest of the range, you'll find AMD's RDNA 2 chipset, offering a 54% boost in performance-per-watt than the original RDNA architecture despite being on the same 7nm process.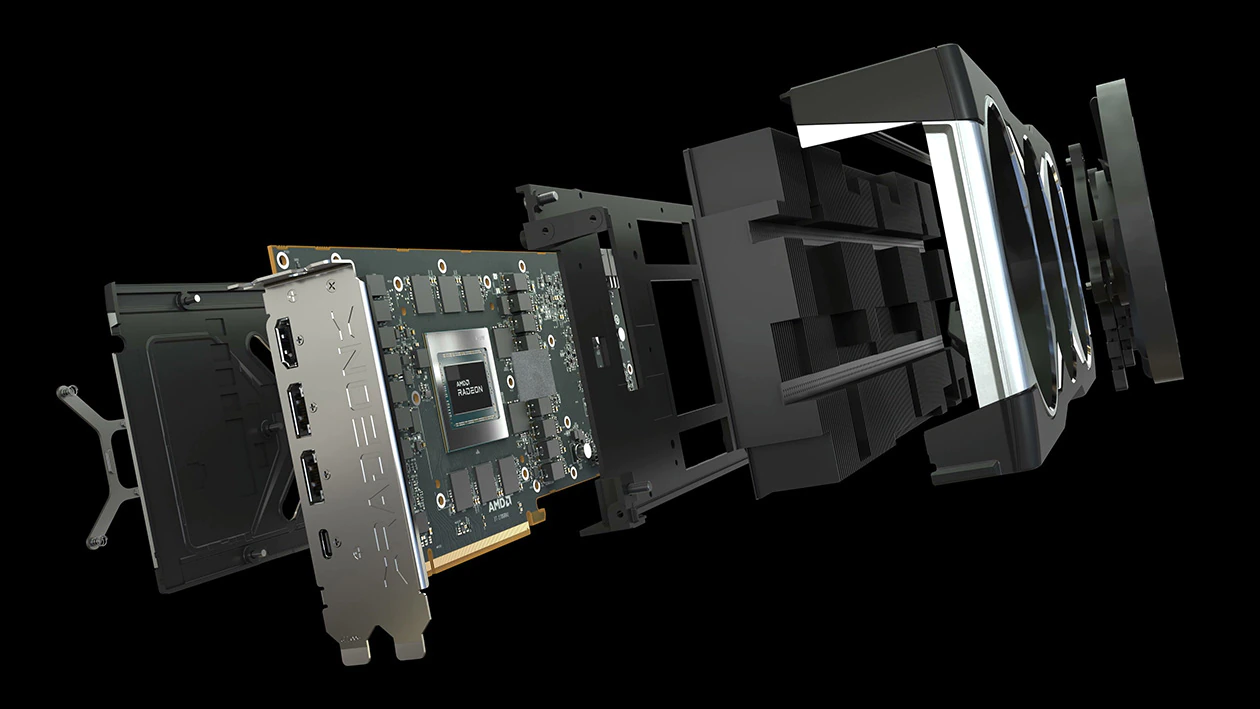 When it comes to the 6800 XT, that's paired with 72 compute units, a 2015MHz clock speed with 2250MHz boost clock and 16GB GDDR6 VRAM, and it only takes a total of 300W power. There's also the introduction of AMD's 128MB Infinite Cache, which looks to reduce DRAM bottlenecks and latency issues for more responsive gameplay.