Spotify's AI Tool Translates Podcasts Using Your Voice – Here's How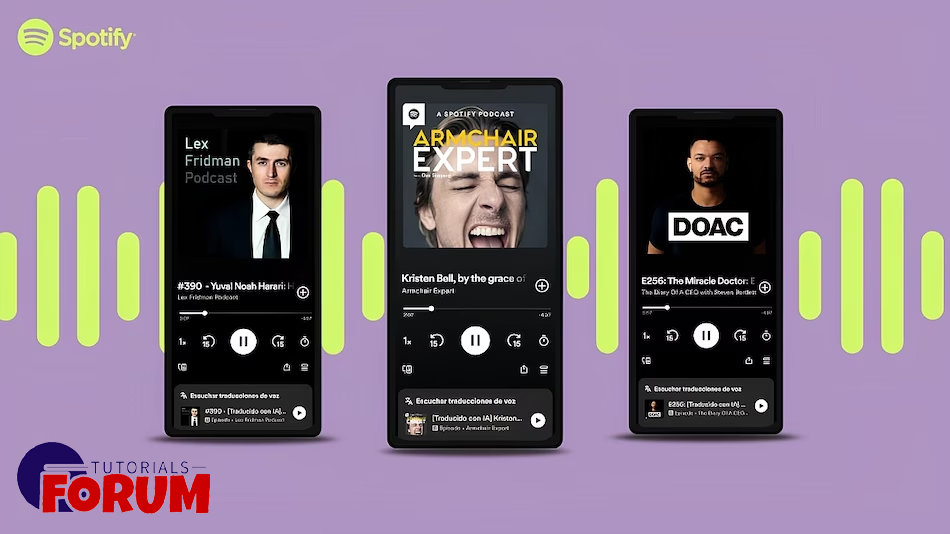 Spotify has started testing an AI-powered tool that will let the podcast creators to translate their episodes into multiple languages. Spotify is adopting the use of generative artificial intelligence to let the hosts provide different versions of their show in multiple languages automatically. Spotify is using OpenAI's newly introduced voice generation technology to provide new translation feature that is claimed to preserve the style of original speaker.
Spotify has recently announced that the voice translated episodes from the podcast creators in English are part of testing and it will be available in German, Spanish and French language. The translated episodes will be available to the users in free as well as premium tiers in all of the countries where Spotify is available. Using OpenAI's voice generation technology, Spotify claims that the tool can mimic the podcast host's speech patterns. Voice translation, as opposed to dubbed podcast episodes, will give regional listeners the option to hear the episode in the host's voice, the streaming service claims, giving a more intimate and genuine experience.
Some of their current episodes will soon be available on the platform in French, German, and Spanish thanks to the new voice translation tool, which is currently being tested by podcast hosts Bill Simmons, Dax Shepard, Lex Fridman, Monica Padman, and Steven Bartlett. The platform states that future episodes from these podcasters will also be automatically translated. Additionally, according to Spotify, when Trevor Noah's upcoming original podcast debuts later this year, it's anticipated to support the automatic translation service.